Barcode Generator Application creates attractive post offices and banks barcode labels in a very simple and convenient way. Software generates barcodes to label various postal-related documents (such as letters, parcels, postal mail, etc.) and bank-related documents (such as cheques, passbooks, demand drafts, etc.) These barcodes help the user to track all the necessary details of postal and bank-related services in a very fast and time-effective manner.
Software facilitates you to customize your postal barcode labels with the help of several drawing tools like text, custom shapes, watermark, picture, library images, signature, etc. Program allows you to create bulk postal and bank barcode lists by using three different series generating options including sequential, constant value, and random. Software can print large quantities of barcodes on a single piece of paper that can be scanned by all kinds of barcode readers.
Steps to create barcode labels for Post Offices and Banks using Barcode Software
Step 1:Create your own postal and bank barcode labels by clicking on Barcode Settings mode of the software.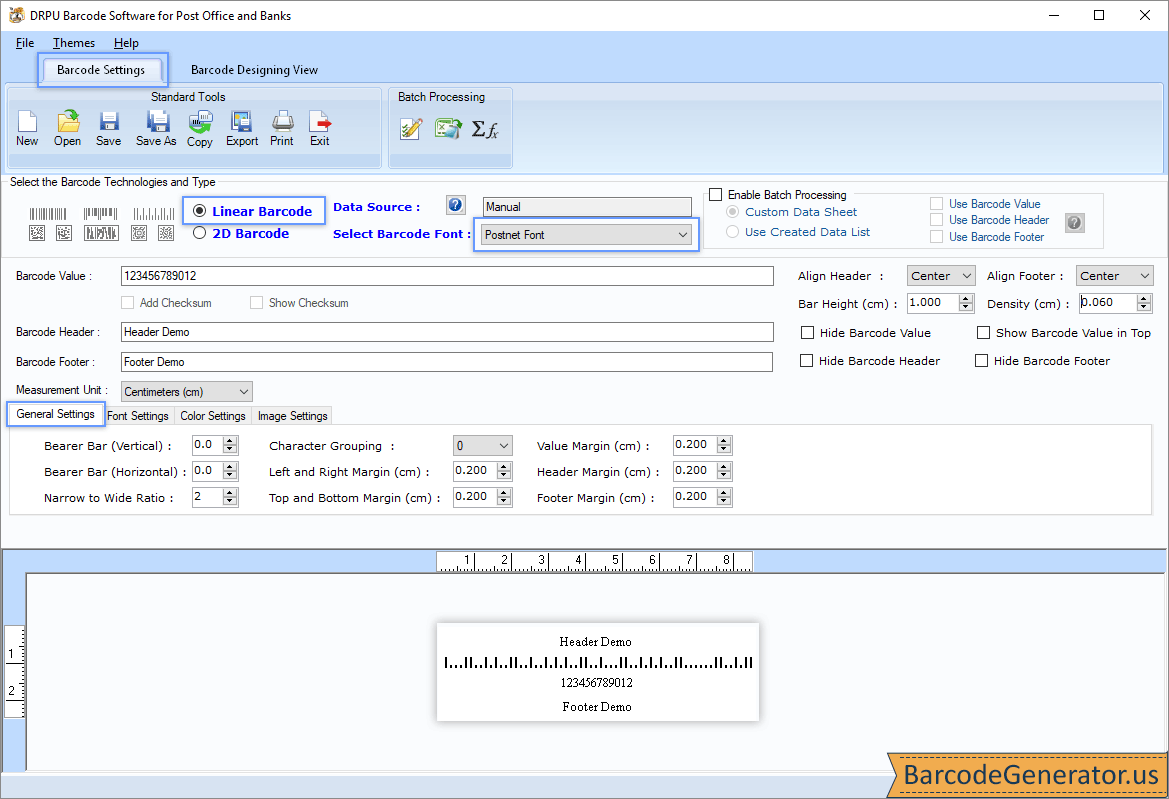 Step 2:Change the general, font, color, and image settings of the postal barcode in the barcode settings mode as per your requirement.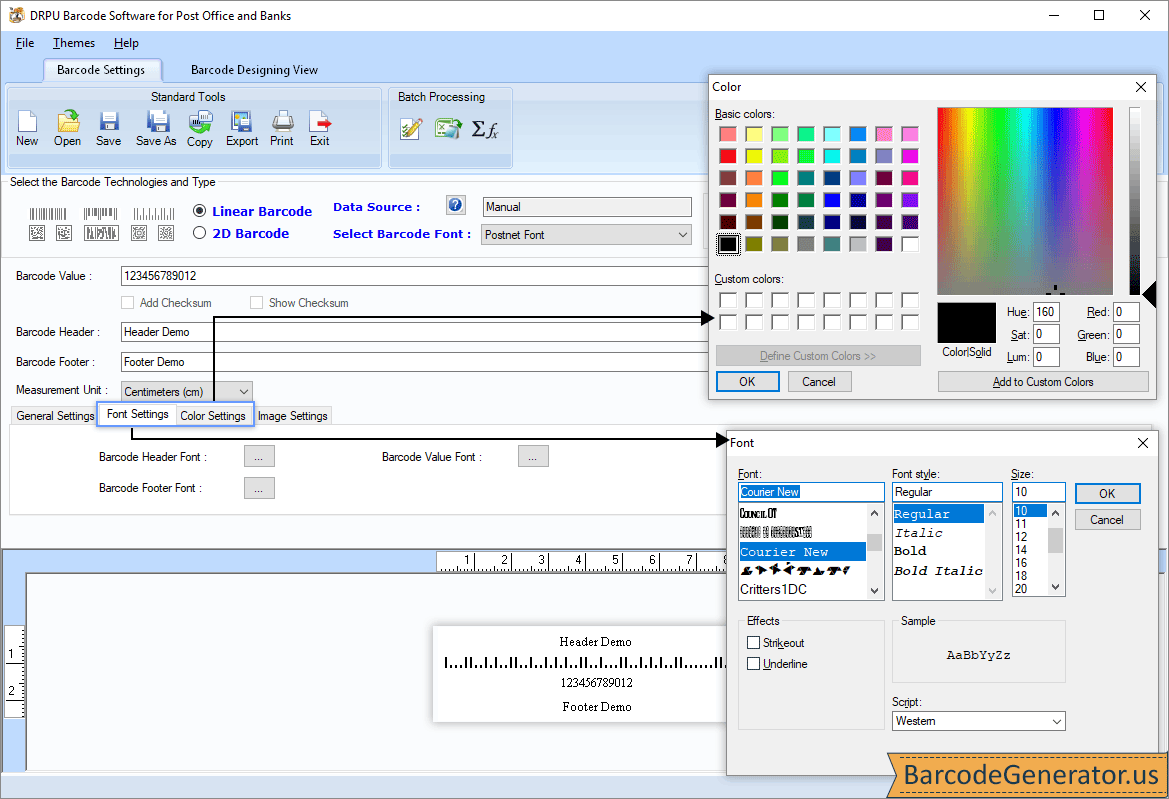 Step 3:Create a postal barcode label card in the barcode designing view mode and change the card properties.