ID Cards Maker (Corporate Edition) Screenshots
ID Cards Maker (Corporate Edition) is specially designed to create high-quality identity cards for employees, visitors, faculty staff, security guards, etc. Software enables you to create a new and fresh ID card or modify your existing ID card. Application provides a large variety of standard sizes such as CR50, CR60, Clip Style Badge, Statement, Letter, and many others for your identification cards. Program allows you to add a user photo to your ID card by capturing the image through an externally connected camera, or browsing the image location saved in your Windows system.
Corporate ID Card Designing Software is integrated with an advanced image cropping tool that helps you to crop the photos for your designed identity cards. With the help of an inbuilt processing feature of the software, you can easily generate bulk copies of identity cards with distinct names, images, and barcode values. Application is able to save your created ID cards in idd format as a log file for future usage.
# Steps to create personalized Identity cards using DRPU ID Card Designer - Corporate Edition
Step 1 : Design a New Corporate ID Card by using Pre-defined Templates.
Step 2 : Modify the Card Properties of the Corporate ID Card.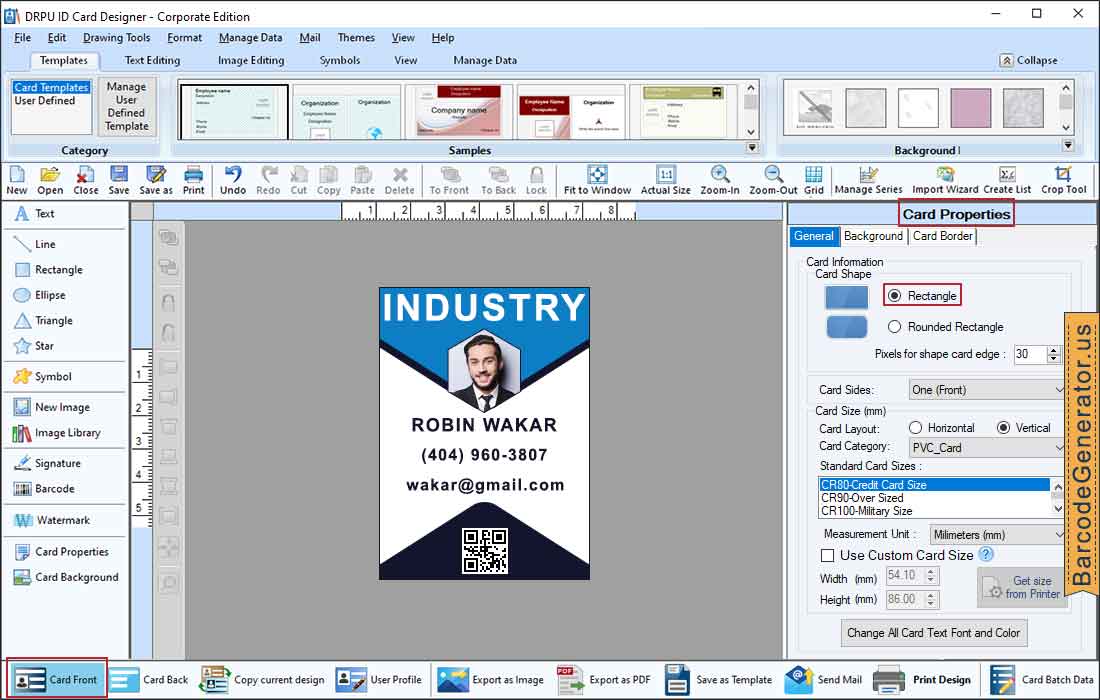 Step 3 : Change the Barcode Properties of the Corporate ID Card.