Gate Pass ID Card Maker Software to create ID cards and gate pass for visitor. You can save visitor data into the database while designing the gate pass for visitors. Visitor ID card maker provides selection of pre-defined templates so that visitor passes can be quickly created. Using the Visitors ID Cards Designer Tool, it is possible to copy the current card design onto the back side of cards. For instance, if you want to print a front card to the back side exactly as you designed it, choose "Copy current design to another side of the card".
Visitor gate Pass Creator Tool is useful for creating Gate Passes for visitors using various image designing objects, such as rectangles, text, barcodes, ellipses, and watermarks etc. You can browse the path of a photo saved on your PC or use the camera settings feature to add a photo to your ID card.
Process to create Professional visitor ID gate pass using Software:
Step 1: Select Template Category, Choose samples for your visitor ID Card.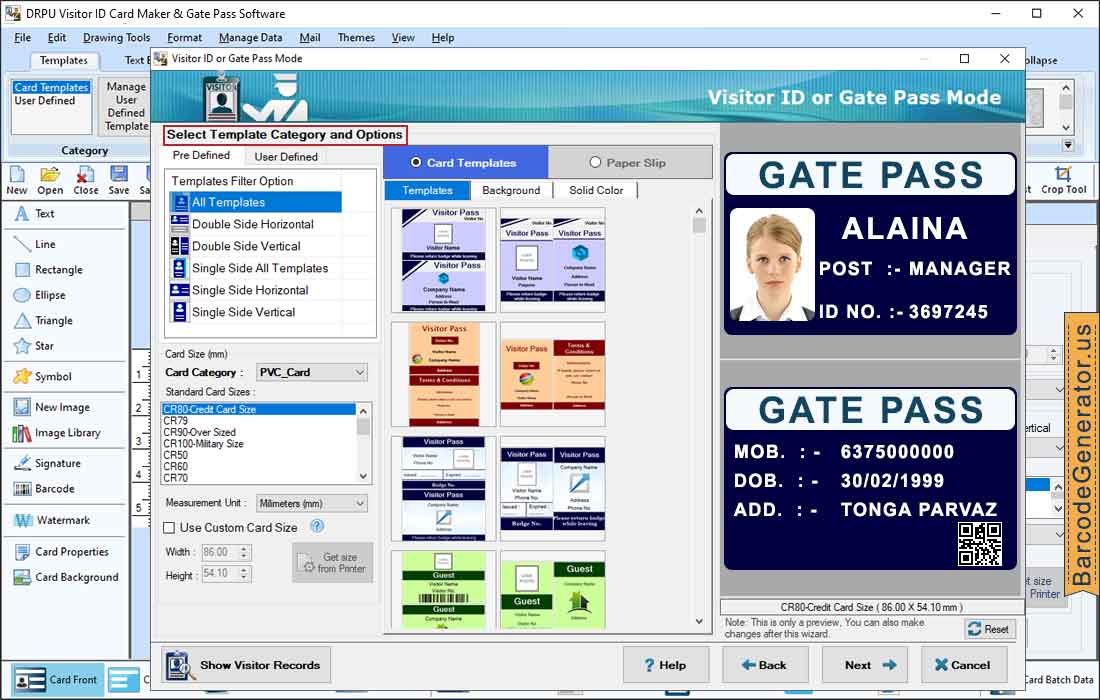 ---
Step 2: Enter all the visitor information you want to include on your ID card and modify the card's properties as well.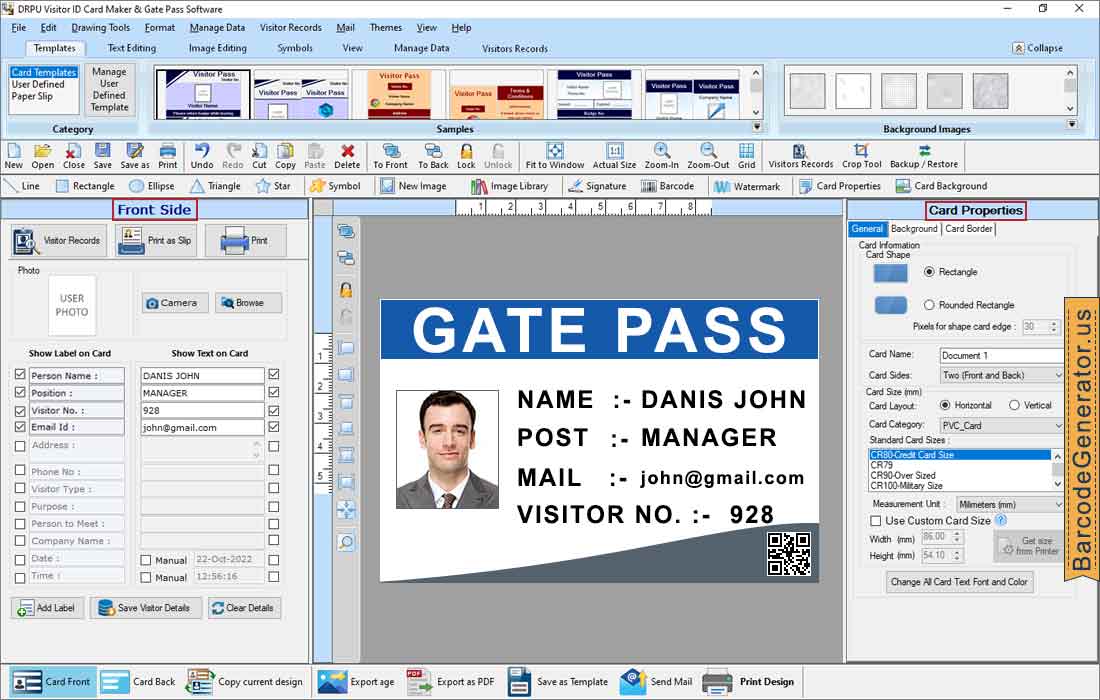 ---
Step 3: To print designed visitor ID card and gate pass, set Advanced print settings option.