Barcode Generator Application creates exclusive barcode labels and tags for the libraries and publishing industries. Software makes library barcodes that encode different information such as library name, book name, price, weight, author name, edition number, etc. Software allows you to copy your designed book barcode labels and paste them into different windows applications including MS Excel, MS Word, and MS Paint. Software facilitates you to export the created library barcode labels into pdf as well as image file format.
Application provides a batch processing feature that enables you to create multiple book labels with different barcode and text values. You only need to import the barcode details via text file or excel file. You can print the bulk barcode labels on a single sheet of paper with the help of general as well as professional printers.
Steps to create barcode labels for Publishers and Library by using Barcode Software
Step 1:Create an ISBN 13 barcode font for publishers and libraries in the Barcode Settings Mode as shown in the below screenshot.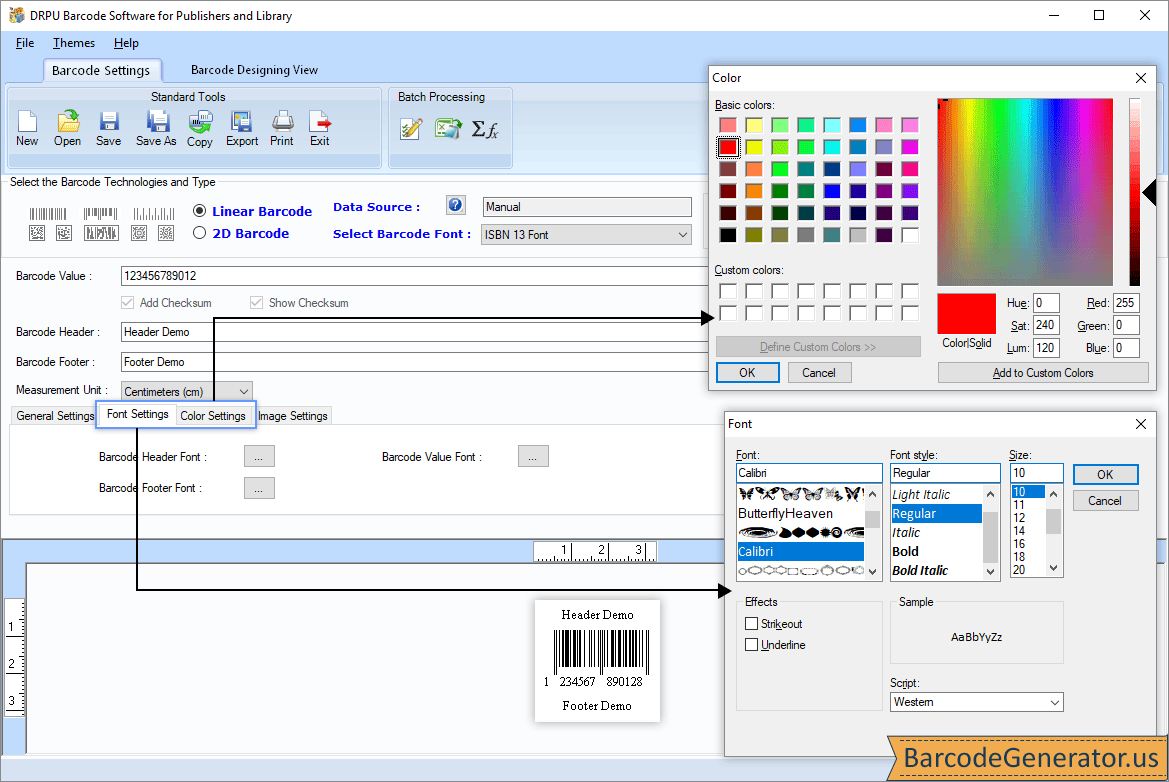 Step 2:Create the library barcode label in Barcode Designing View Mode and change the barcode properties as shown in the below window screen.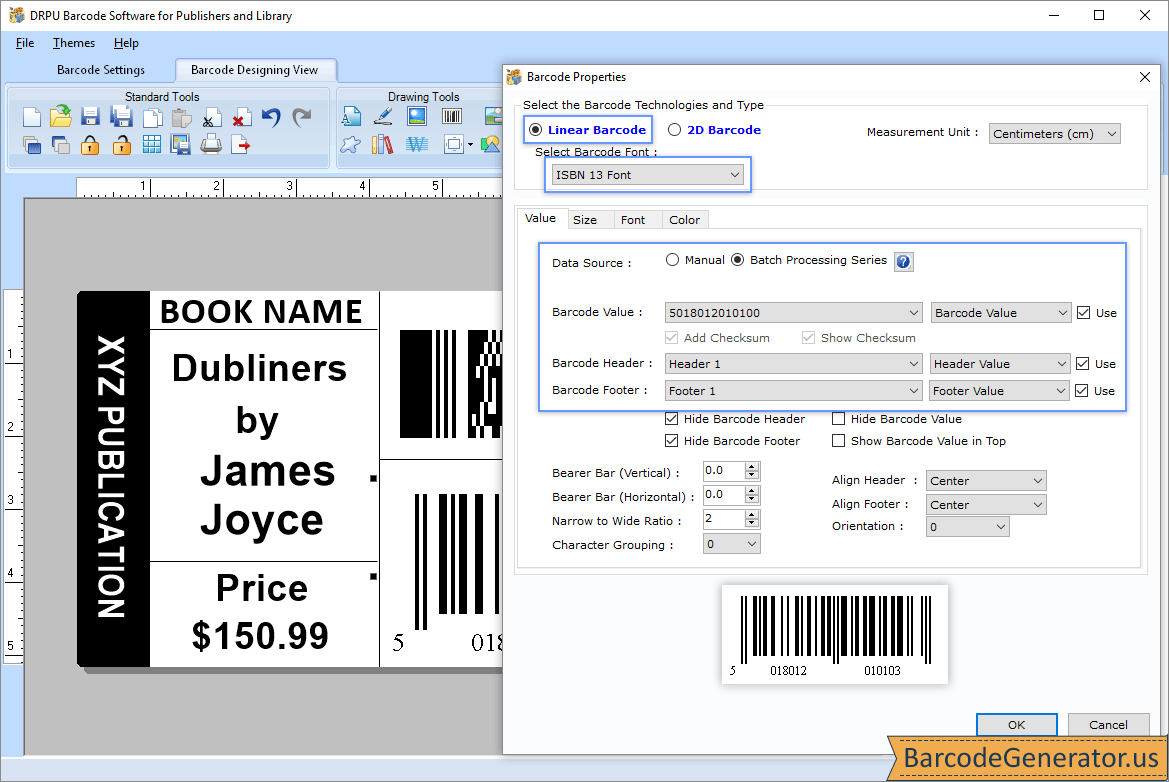 Step 3:Add the text in your library barcode label by selecting the text icon from drawing tools option as shown in the below screenshot.